How to get the best fit between your land and your home design
Take advantage of the site characteristics making every square metre of your land a part of your lifestyle experience. Orientation to sunlight, breeze and views increase the comfort of every home. The slope of the land, existing trees, view corridors and privacy are considerations.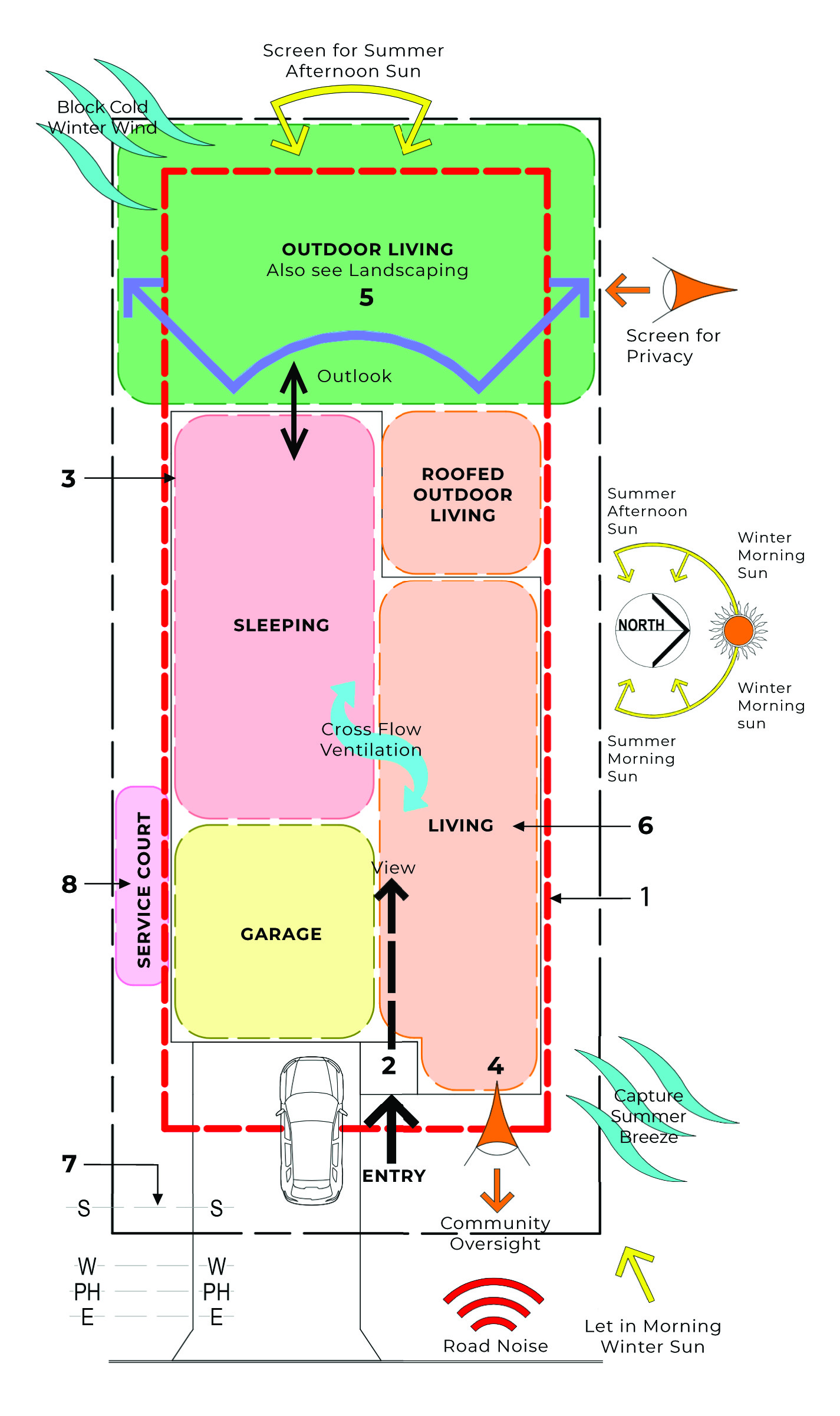 Identify the building envelope and other requirements under planning and covenant controls. Typical controls deal with site cover, private open space, driveway location, building height, flood levels and bushfire codes. Your local Mondo Building Professional can assist you to navigate through the site constraints.
Long views through the house and out into the backyard increase the sense of spaciousness and size of the home as you enter and then move through.
Locate master bedroom to take advantage of the backyard outlook.
The front of the home needs to provide a balance between privacy within and community interaction and oversight to your street.
The backyard is our great Aussie outdoor living room and a balance of privacy and neighbour interaction is achieved with fencing, screens and landscaping.
We like to locate the living areas to the north to let the light in all year and the morning sun in during winter. Eaves and/or awnings are used to control sun and rain penetration along the long side boundaries. Visual and acoustic privacy along the side boundaries is also important to consider and manage. Fencing, screens, arbours and landscape elements can all assist with privacy.
Locate the services on or near your land that you will connect to your house.
Locate your outdoor services in an area or areas that is screened from your house windows and from your outdoor living and is easily accessible from the laundry and the street. Clothes line, bins, composters, hot water system, pool equipment and air conditioners all need somewhere to live on the site.
You may need to customise the Mondo design that you have selected and your local Mondo Building Professional can assist you with this..