A liveable home is a place that can be easily adapted to its occupants'changing needs during their lifetime.  The Australian Building Code Board (ABCB) is proposing to change the National Construction Code (NCC) aimed at creating homes that are:
easy to enter   
easy to navigate in and around
capable of easy and cost-effective adaptation
responsive to the changing needs of home occupants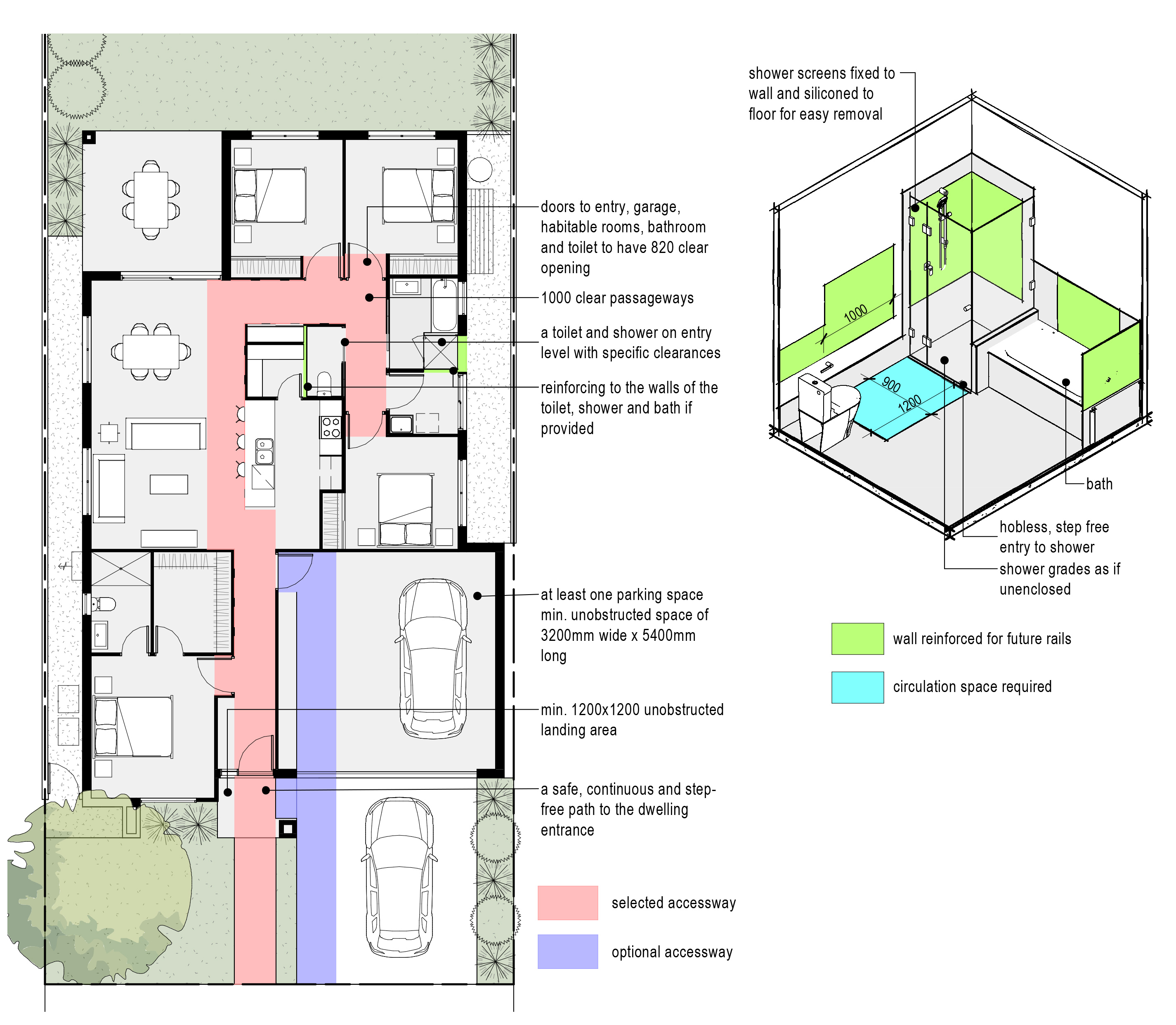 NCC's standards do not include any requirement for laundry, kitchen and outdoor patio.  Mondo Living recommends higher liveability standards be offered to your buyers as options so that every part of the house is accessible.  For example, same door clearance for laundry internal and external doors as the bedroom doors; accessible door sills between living and outdoor living.  Contact Mondo for accessibility options for all parts of the home.
The Mondo Building Professionals team have been working with the Liveable Housing Australia (LHA) guidelines for many years in both the housing and multi-residential sectors.  Contact us for an audit of your designs for compliance.