With the increase of residential density and land prices, small lots are becoming more common than ever before. When the construction of the house finishes, many would be standing in their backyard and wonder what to do with their little backyard, if anything at all. However, with some clever planning and design, anyone can turn these tiny spaces into their private oasis.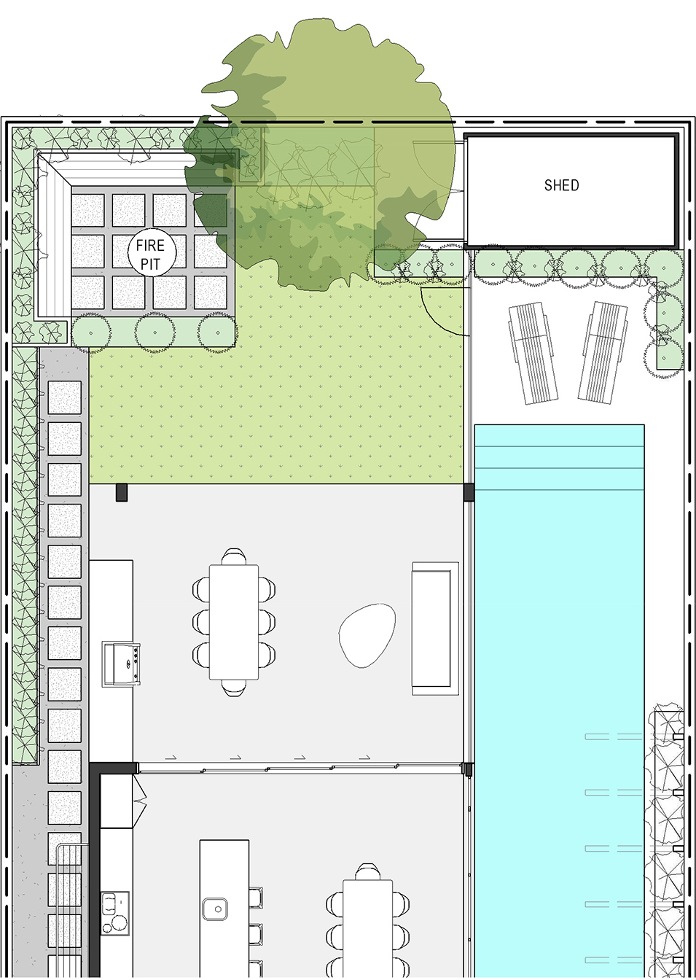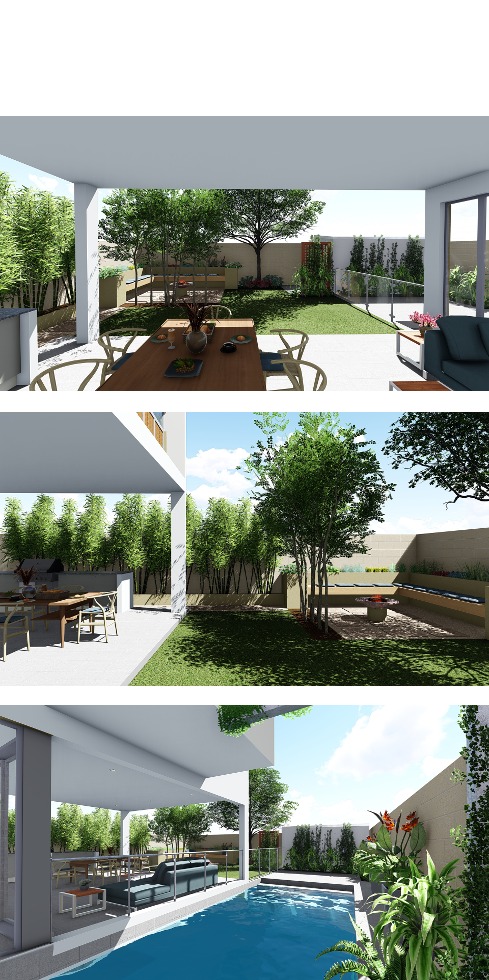 Indoor/Outdoor
Large sliding doors to allow for uninterrupted flow between internal and external spaces. This will make the area you live in feel larger as a whole and allow more natural light into the house.
Zones
Zoning the backyard to make efficient use of the space with consideration to traffic flow.  These spaces can be separated by subtle change in ground texture and planting.
Multi-function Spaces
Create spaces that can be utilized for different purposes to maximise the flexibility of your backyard. Install built-in seat around the perimeter allows for the central space open for a fire pit, a dining table or simply another surface for the kids to play on.
Going Vertical
With minimal ground space available, make use of vertical spaces to create more green canopies. Plant out your property-line with columnar evergreen screening shrubs and trees to create a sense of privacy from your neighbours. Grow vines and climbing plants on screen fences to screen fences or shed. All these can create a lush outlook with a sense of enclosure, define your outdoor space and find privacy from your neighbors in your own private oasis.
Raised Planter Boxes
Make your garden space productive with compact raised beds. Raise your planter boxes, not only are they more ergonomic for the perfect foraging height but they also provide vertical hierarchy to your garden.
Pool
Having a backyard pool may seem unrealistic when you have a tiny backyard. However, with clever positioning, and a custom shape, your dreams of a cocktail by the pool in the heat of summer might just become a reality. Have a skinny block? A long lap pool might be a perfect addition.